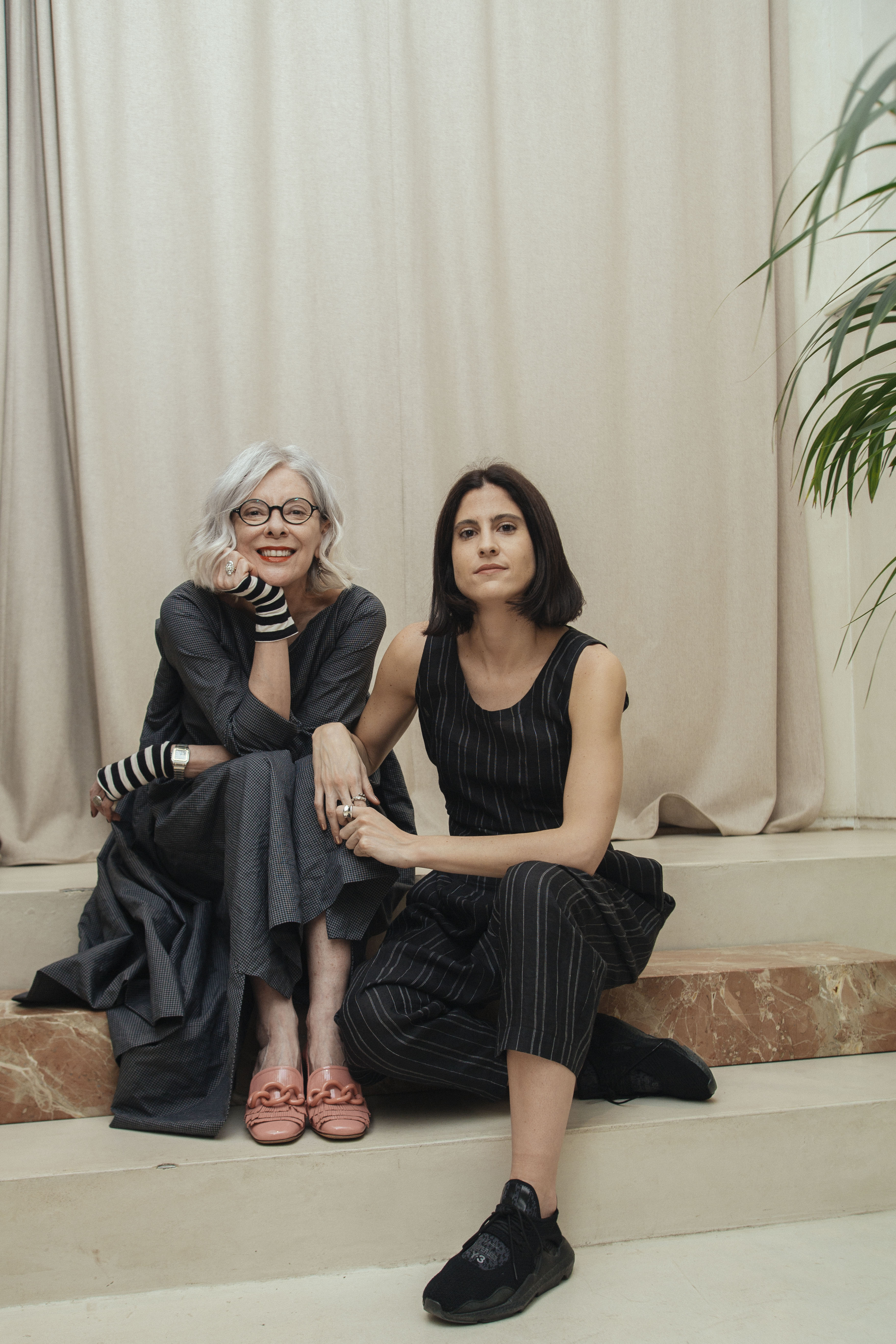 About us
Hello,
We are Yolanda and Virginia, a mother-daughter duo originally from Bilbao and currently based in Madrid, Spain. Together, we form the creative force behind María Goya: a collection of unique womenswear garments, designed and handcrafted by us.
About the brand
María Goya represents a collection of garments that redefine the significance of owning a timeless item, showcasing an innovative artistic vision within each unique piece. The entire manufacturing process is carried out by hand, highlighting the artistry and craftsmanship that goes into every piece.
Driven by a desire to create practical, comfortable, yet elegant and feminine clothing, María Goya engages in a captivating dialogue between various influences, such as Victorian-era fashion, Japanese traditions, and contemporary cuts. The outcome is a collection of timeless classics seamlessly adapted to the modern world.
Fabrics and process
María Goya's entire collection is meticulously handcrafted, ensuring attention to detail in every stage, from design and pattern making to the creation of the final garment.
The brand carefully selects fabrics, opting exclusively for 100% natural materials. These include English wool, Italian and Spanish linens, silk taffetas, and wild silks, among others. To achieve a distinctive vintage appearance, some fabrics undergo a prior washing process. This unique wrinkle texture, which has become a signature feature of María Goya, is attained by storing the garments in bags made from the same fabric.
Story
María Goya emerges as the artistic persona of Yolanda Larrañeta, the visionary force and skilled artisan behind this endeavor. María, her given name, is complemented by Goya, her family name.
In her youth, Yolanda struggled to find clothing that matched her tastes, prompting her to embark on a journey of self-expression at the age of 15. Guided by her mother, she learned the art of sewing using a vintage Singer hand wheel machine. However, working with such an antiquated device became a real struggle, so she ended up ditching it altogether and started making everything by hand. This small decision led, 45 years later, to the creation of María Goya, a brand designed to dress a determined woman who seeks exclusive and timeless fashion, something different and of high quality, and who sees getting dressed every morning as a way of expressing herself.